Microsoft solutions in Calgary by 403 IT
Providing Calgary businesses with reliable Microsoft solutions and support.
Microsoft 365, with its innovative and flexible applications is essential to any business seeking to create a modern workplace that's aligned with business goals. We can help you implement the right Microsoft 365 solution for your business, and tailor it to your industry or business needs.
Our Office 365 services will help you improve and transition your company through
Partner with us today for Your Microsoft Technology Solutions
Cloud solutions can have a significant impact on your business. With an expert team that has deep know-how in Azure and Microsoft technology, we will produce a unique plan for you. 403 IT is an experienced partner that can help you discover what these opportunities are and how they might be implemented within your business. We're ready to modernize your business with the latest in cloud technology, and can optimize Microsoft Azure to ensure you get the most out of it.
Microsoft Azure Services are capable to assist your business in achieving the following goals
Turn your ideas into realities faster than ever before by leveraging the Azure Cloud.
Microsoft Dynamics Services
Microsoft Dynamics ERP solutions offer specific capabilities to a variety of industries like distribution, production, the public sector retail, and service. With our support and knowledge we can help your business achieve its goals using Microsoft Dynamics as well as optimize your processes through our service offerings. If you're considering implementing this ERP software, or are already using it, but you cannot figure out a way around the technical difficulties we can assist.
Benefits of Microsoft Dynamics 365 Business Central
Leverage the capabilities of Microsoft Dynamics 365 Business with 403 IT
For a unified communication platform that integrates video, chat meetings, file storage for meetings and sharing, as well as application integration. We offer Microsoft Teams related services can guarantee minimal disruption for your company as a result of your ongoing hybrid or remote work model. With the capability to connect into Office 365 and non-Microsoft applications and products, your team productivity and collaboration will explode.
We can support you with some of the following menu of services and more
Take the best path for your Microsoft Teams deployment with 403IT—and achieve all your goals.
Fill the form. It's easy.
Local Calgary IT Support
Unleash your business's potential with 403IT Solutions
Oil & Gas​
Disaster Recovery
IT Support​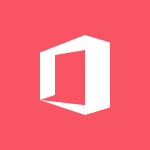 Microsoft 365​
Insights From The 403 IT Solutions
Management
In today's tech-oriented environment, businesses merely depend on technology to drive their operations efficiently and effectively. However, managing and maintaining complex IT systems can be
Read More