IT SERVICE PARTNER FOR BUSINESSES IN CALGARY
With quickest response time our dedicated and expert team is always ready for your IT support needs.
Whether your business is a start-up or a well-established enterprise with multiple locations and satellite offices, outsourcing its IT services can significantly improve your bottom line. As an alternative to in-house IT support, outsourcing allows you to keep pace with technological advances, address changing business needs, and maintain focus on your core competencies.
Our service offers an effective blend of onsite and remote services including
Get outsourced support for your business
Businesses of all sizes need the support of effective IT services. A service desk or helpdesk solution offers a single point of contact to ensure your business continues to operate efficiently and effectively so you can focus on growing your company. Businesses can better allocate precious IT resources by outsourcing the entire IT helpdesk function.
Our IT Support and Helpdesk Services cover
Get better IT helpdesk experience
Your time is too precious to fight your own IT battles
IT Infrastructure Services​
A smooth-running IT system is essential to any business. We're the experts in designing infrastructure solutions that give you an edge over your competitors.We only care about the bottom line for our clients. Our IT infrastructures are scalable and flexible to meet your business requirements throughout rapidly changing business environments.
Our IT infrastructure services include following and more
Get our expertise to plan a modernized IT infrastructure that fits your business.
Our vendor management solutions provide the expertise and infrastructure to improve quality, and ensure a consistent level of service throughout the organization. Our industry-trained supplier management service consultants support you at every step of the way in developing reliable vendor relationships to improve your business operation.
Our comprehensive approach to vendor management
Get Vendor solutions that power your goals
Software & Hardware Procurement
Ensuring your business is equipped with the right hardware and software to ensure a high ROI is important. When you don't invest in the right hardware and software, you're in danger of wasting money and failing to meet customer demand. 403 IT Solutions is here to help empower your business with technology procurement solutions that streamline operations and enhance your business growth.
Our extensive expertise enable us to
Leverage all of your hardware and software procurement needs with 403 IT.
Fill the form. It's easy.
Local Calgary IT Support
Unleash your business's potential with 403IT Solutions
Oil & Gas​
Disaster Recovery
IT Support​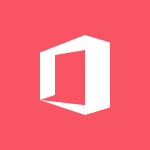 Microsoft 365​
Insights From The 403 IT Solutions
In today's tech-oriented environment, businesses merely depend on technology to drive their operations efficiently and effectively. However, managing and maintaining complex IT systems can be
Read More