Looking for IT Services in Calgary?
Achieve long-term business goals with 403 IT Solutions. We offer a wide range of technology-related support and services. 
Offering Top-rated IT Solutions in Calgary
Cloud Backup Services
We go above and beyond to make sure your business is happy with our cloud backup service. Our team is ready to work for you and with you to ensure your transition to the cloud is smooth and secure while saving you money.
Vendor Management
Here we assist you by partnering with the right Managed Service Provider (MSP) and a Vendor Management System (VMS). This helps reduce your organization's vulnerability to risk and maintain continuity of your contract workforce.
Microsoft Solutions
With the ever-changing world of software, hardware, and cloud technology, keeping up with it all can be nearly impossible. The key to success is having a team of experts that are trained in Microsoft Service Desk solutions. Our solutions ensure that businesses stay on the cutting edge of cloud, hardware, and software technologies.
Managed IT Services
With our managed IT support, you have an entire team of experts dedicated to your business' success. Our experts respond quickly and resolve issues quickly to keep your tech running smoothly.
Network Security
We provide network security services in Calgary that can help you protect your business from cyber-attacks by protecting your physical, virtual, and cloud resources from damaging intrusions like phishing attacks, ransomware, and malware.
Data Protection
When it comes to managing your data security and privacy concerns, we are your partner. We will help you protect critical business data by developing the right technology to safeguard against firewalls, theft, ransomware, deletion or unauthorized access.
IT Services You Can Count On
Benefit from Advanced IT Solutions Designed for Your Business
Who We Serve
We have a special expertise in the specific industries we serve, which is why we can offer you expert guidance and advice with one-on-one service.
Oil & Gas
403 IT provides comprehensive IT services and support to oil & gas companies in the Calgary area. Using best practices, we help them ensure application uptime and protect their proprietary information.
Construction & Architecture
We understand and support the challenges that construction, design/build, and architecture firms face everyday. We ensure that clients receive the highest levels of personal service to help keep their business thriving.
Healthcare
We design secure IT solutions that are needed in today's healthcare environment. Our team of experts can work with variety of clients, including modern & traditional hospitals and physicians' offices, to design security solutions that help keep your data safe & enable staff to work more efficiently.
Law Firms
403 IT solutions help Calgary law firms grow their business and enjoy integrated efficiency in the workplace. Our top-notch IT services keep your law office running at peak efficiency and security. So you can concentrate on the business, not the technology.
Want to hire the best It Solution provider at a competitive price?
Local Calgary IT Support
Unleash your business's potential with 403IT Solutions
Oil & Gas
Cloud Services
IT Support​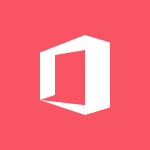 Microsoft 365​
At 403 IT, we offer end-to-end IT solutions to businesses in Calgary. We use technology to change the way you do business by designing cost-effective IT solutions that solve real business problems. We can help you maximize your IT investments, protect your business from threats, and stay competitive in today's marketplace.
Our Clients
Some companies we had the pleasure to assist
403 IT Calgary Clients Feedback
Insights from the 403 IT Solutions
In today's tech-oriented environment, businesses merely depend on technology to drive their operations efficiently and effectively. However, managing and maintaining complex IT systems can be
Read More
Need IT Consultancy? Schedule Now.